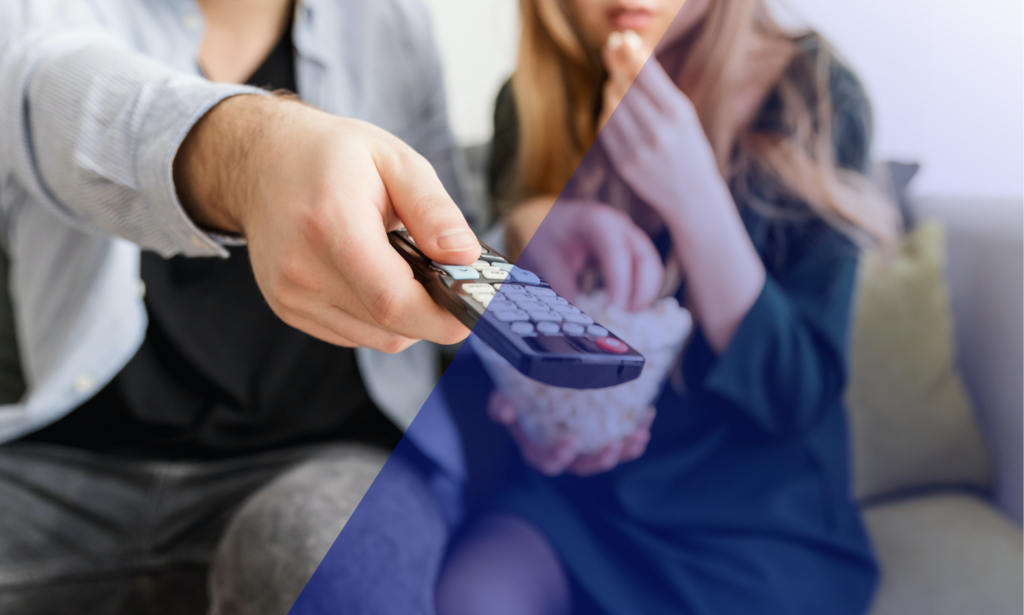 With the rise of the Video On Demand (VOD) platforms, people across the globe started switching from traditional TV to consuming content on all their devices using a video streaming platform. This has enormously impacted the demand for the VOD and OTT market. And it only makes sense because these platforms are the next evolutionary step in how we prefer to consume media.
The new solutions – such as white label OTT platforms, are built with the user in mind, therefore are more user friendly and solve most of the challenges and limitations we had with the traditional way of consuming the same content.
Let's take Netflix for example. Why would anybody wait until a certain period of time in the day, decided upfront by FoxLife (or any TV channel for that matter), to watch their favorite TV show – when the same show is readily available on Netflix? Whenever you want, and on any device you prefer. All you need to have is an internet connection and pay a monthly subscription fee. Some OTT platforms are free, such as Fifa+.
The OTT platforms are simply the next step in the technological evolution regarding how we consume video or audio content, and it shows. Take a look at the statistics.
The Scope of the OTT Sector & Opportunities
📌The video-on-demand industry was valued at 55 billion dollars in 2019 and is expected to expand at a 15 percent compound annual growth rate (CAGR) from 2020 to 2027. By 2025, user penetration will have increased to 28.5 percent from 23.9 percent in 2021.
📌Since January 2021, the number of OTT video users worldwide stood at 2.28 billion, with penetration rates As of January 2021, the number of OTT video users worldwide stood at 2.28 billion, with penetration rates surging in countries like the United Kingdom, Canada, and the United States.
📈 The largest segment is Video Streaming (SVoD) with a market volume of US$82.43bn in 2022. Subscription Video-on-Demand (SVoD) allows its users to stream unlimited digital video content at a fixed monthly rate. In 2019, global consumer spending on SVoD services amounted to 53.34 billion U.S. dollars, a figure that is projected to double within the next five years.
In this article, we will discuss the prime aspects of owning a white-label streaming service and how to choose the right features when creating one for your business.
What do we mean when we say White Label Streaming Service?
In simple terms, a white-label streaming service makes use of a custom-built video or audio player that primarily reflects your brand and is specifically tailored to suit your customer's needs. This allows you to grow independently as a business rather than relying on any third-party platform. In the streaming world, a white-label video hosting platform allows content to be broadcast to the users without any links or logos pointing back to the provider's page.
There are user-friendly VOD and white-label streaming platforms with more advanced integrations that don't require any technical knowledge on your part. White-label players are assisting more content creators and broadcasters in promoting their video content online.
What Is A White-Label OTT Platform?
A white-label OTT platform is a ready-to-use solution (pre-made) that can be customized and launched quickly. The platform comes with many user-friendly features and is built on top of a cutting-edge technology stack. Most importantly, a white-label OTT platform may be tailored to meet specific business requirements, aligned with the unique selling proposition of the business, thus making it stand out among competitors.
The traditional method is to create a video streaming app from the ground up. This is also an option, but it has its own cons. It's a more time-consuming task for the developers and will demand a significant contribution from your part in the process of making it. On the other hand, you might consider using a ready-made OTT app that is a cost-effective solution, can be launched quickly, and can be easily customized to suit your unique needs.
The Devs team at 2Coders created a white-label OTT solution in-house
We built an in-house OTT front-end app that can be readily customized to each client's needs, for a variety of platforms. We integrated a set of features that would allow our clients to reach millions of new visitors with their content in a cost-effective and timely manner. UI customization, intuitive navigation, rebranding capabilities, and device consistency are just a few of these features.
Listening to our clients, we recognized the need for an easily adjustable OTT application for many platforms, where everything could be dynamic, from the graphics to the page setup. One of the most difficult tasks was to make it possible to adjust the distribution of UI components from the server without having to re-deploy the app on the devices.
From ideation to realization: here's how the development process went, straight from 2Coders laboratory 🧪
(Quick interview with our developers)
What was the main challenge you faced while working on this project?
Hristijan: For me, it was the need to create a custom spatial navigation library.
Nenad: The main challenge I faced was building the custom video player commands and the carousel spatial navigation.
How did you approach and solve it?
Hristijan: The library we were using didn't cover all the possible scenarios that we needed for our app. That's why I started developing a custom one. Now our library includes more features, allowing us to handle multiple scenarios with different approaches. For now, the entire library is written in React with functional components, but the plan is to rewrite it with Typescript, making it more robust.
Nenad: I had some difficulty with the remote control buttons for the video player on Samsung TV. After reading the Tizen documentation I realized that I just had to register the button keys prior to using them.
Which device are you most proud of and why?
Hristijan: The installation for Tizen was pretty challenging and it took me almost the entire day to make the build for the application. So, I am most proud of the Samsung TV.
Nenad: Samsung TV, because it was more difficult than the LG.
What is your favorite feature?
Hristijan: If I have to pick one, definitely the spatial navigation. It's all about the "User Input method" and giving the best possible experience to anyone who uses our app to navigate through the video content.
Nenad: My favorite features are the video player and the spatial navigation. Also deploying the application on the TVs. Take a closer look at our new white-label OTT app
OTT Overview
Global demand for over-the-top (OTT) video streaming services has never been higher, thanks to technology developments and broadcast innovation. Because OTT services allow users to watch media content over the internet without the need for cable or satellite subscriptions, they have become a popular choice among audiences looking to avoid geographic constraints and broadcast schedules.
Let's create your new white-label OTT platform together!