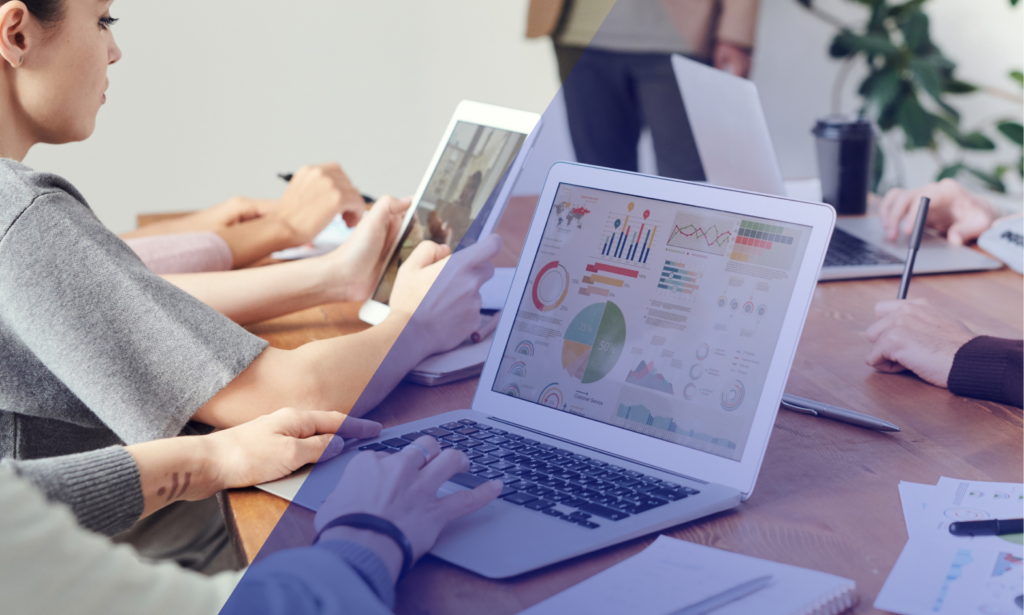 By Elena Kojcheva, Business Analyst @ 2Coders
As a business analyst, I aim to help maximize business effectiveness through data-driven decisions. Therefore, I use data to form business insights and then recommend changes in my projects which ultimately lead us to take the smart step forward.
I'm able to identify issues in virtually any part of the projects, but my focus lies in the requirements of the engineering department and its processes while working in an Agile organization – 2Coders.
As businesses seek to increase efficiency and reduce costs, people like me have become an essential component of their growth and business process improvements.
With two master's degrees behind me, one in Business Administration (M.B.A) at Franklin University, and the other in IT Management at the Faculty of Computer Science and Engineering, I still believe that you never stop learning because the world never stops evolving, especially in tech.
So, here are my top 10 favorite resources that helped me keep up with the demands of the modern business world and practically saved my life as a Business Analyst in the fast-paced era of software development and tech solutions.
#1. Inspired: How to Create Tech Products Customers Love – a book by Marty Cagan, Silicon Valley Product Group
The first on my list is one of my favorite books that talks about "how today's most successful tech companies―Amazon, Google, Facebook, Netflix, Tesla―design, develop, and deploy the products that have earned the love of literally billions of people around the world…"
I truly enjoyed reading it, as it is not only stacked with valuable insights but it is also very well written. It opens up your mind to new ideas, and new ways of thinking, as you read how the most innovative companies solve today's problems in an original and creative way while building the products we can't help but love.
The best part is – as you're reading the book, you can take the information you learn and immediately leverage it within your own organization―significantly improving your own product.
Find it here Inspired: How to Create Tech Products Customers Love.
#2. Mastering Business Analysis Podcast

From software development pears, applying the theory of constraints, objectives, and key results to transforming your business with modern agile, their episodes include interviews with leaders in the business analysis community, filled with practical insights, know-hows, latest techniques, and effective practices any business analyst can learn from and get better at their job.
The 4 Ps of product ownership, the BA role on a scrum team, and how to know where to focus your efforts episode with Chris Matts are one of my faves.
You can listen to their podcast on Apple podcasts, Google podcasts, Android, or straight from their website player (my preferred choice).

Here's a link: Mastering Business Analysis Podcast.
#3. On-demand Webinars on Data Science & Business Analytics
As I already mentioned, companies depend on business analysts to find the meaning in the large amount of data we receive and then turn it into relevant business insights to guide our managers and executives make the right decisions.
The on-demand webinars which have helped me improve my skills and I always find myself going back to are hosted on the online Bootcamp Simply Learn. The topics they cover vary from business & leadership, to project and quality management, IT service & architecture, cyber security, and big data.
This link will take you to their resource page and on-demand webinars on all things business analytics.
#4. The International Institute of Business Analysis™ (IIBA) resources
Such as this guide to the Business Analysis body of knowledge (BABOK) which is recognized globally as the standard of business analysis aimed at guiding professionals within core knowledge areas, outlining the skills, deliverables, and techniques that business analysis professionals are required to understand in order to achieve better business outcomes.
#5. The Modern Analyst's Blog
The Modern Analyst acts as a community and resource portal for business analysts, systems analysts, and other IT professionals involved in the field.
Here you can find what you need when you need it. They provide a wide range of providing articles, forums, templates, and interview questions, including career advice, to help you to excel at your work as it already helped me.
While their website may not be one of the best you have visited, their resources are high-quality and quite valuable – besides, we don't judge the book by its cover, right?
Here's a link where you can access their articles – Business Analysis Articles.
#6. A Course in GAP Analysis (Practical Approach)
One of the best courses on Udemy that I believe any business analyst has to go through in order to understand how to identify the key aspects of Business Process Mapping.
It provides an in-depth look at the actual performance of system and process GAP Analysis and how the results of this type of strategy can help your entire organization enjoy the benefits in addition to assisting you in laying out the requirements for a new accounting system.
#7. The Design of Everyday Things – a book by Don Norman
Another book that ended up on this list and I highly recommend for reading is The Design of Everyday Things (Revised and Expanded Edition) by Don Norman which stresses and shows that usability is just as important as aesthetics in human-centered product design.
Donald Norman is a cognitive scientist, usability engineer, and the director of The Design Lab at the University of California, San Diego, but maybe most widely recognized for exactly this best-selling book of his on how design can serve as the communication medium between the product and the user, and how you can optimize that conduit of communication to create a pleasurable experience of using the product.
Even though it may look like this book has nothing to do with assisting business analysts to perform their tasks better, that is just wrong. We forget the power and the influence the design has on technology and this is the perfect book that bridges the gap between being narrowly focused on data analytics and seeing the bigger picture from a new perspective.
#8. The BA Tutor Youtube Channel
Being a generally new channel, the BA Tutor content for all things you might want to be aware of being a Business Analysis is at a surprisingly high level.
His teachings are in a simple, lucid, and non-technical manner, which makes them easy to follow and understand. Using straightforward vocation counsel and whiteboard introductions this genuine Business Analyst shares his knowledge and experience free of charge while steadily building his community of 18.400+ youtube subscribers.
Some of my fave videos by him include:
Business Analyst Training For Beginners

How To Do Requirements Gathering?

What Is The Role Of A Business Analyst In Waterfall vs Agile? and

Business Analyst Interview Tips & Tricks – How To Nail The Interview!
Check him out here: TheBATutor
#9. The BA Guide Blog
The BA Guide blog belongs to Jeremy Aschenbrenner whose mission is to break down the barriers to becoming a Business Analyst by utilizing his own years of experience working and managing Business Analysts and providing you with the knowledge and guidance necessary to begin and advance your career.
Jeremy writes on topics like "Why problem identification is the critical first step in every project", "The benefits and drawbacks you should know about the survey technique" and "Using observation to get to the root cause of a problem", among others.
#10. Finally, The Gartner Blog Network
From audit and risk management, operations, and product management to information technology, research, and development, supply chain, and strategy, Gartner truly offers expert views on the latest business topics and trends.
You can always subscribe to their newsletter, choose your preferences and receive fresh business news straight in your inbox.