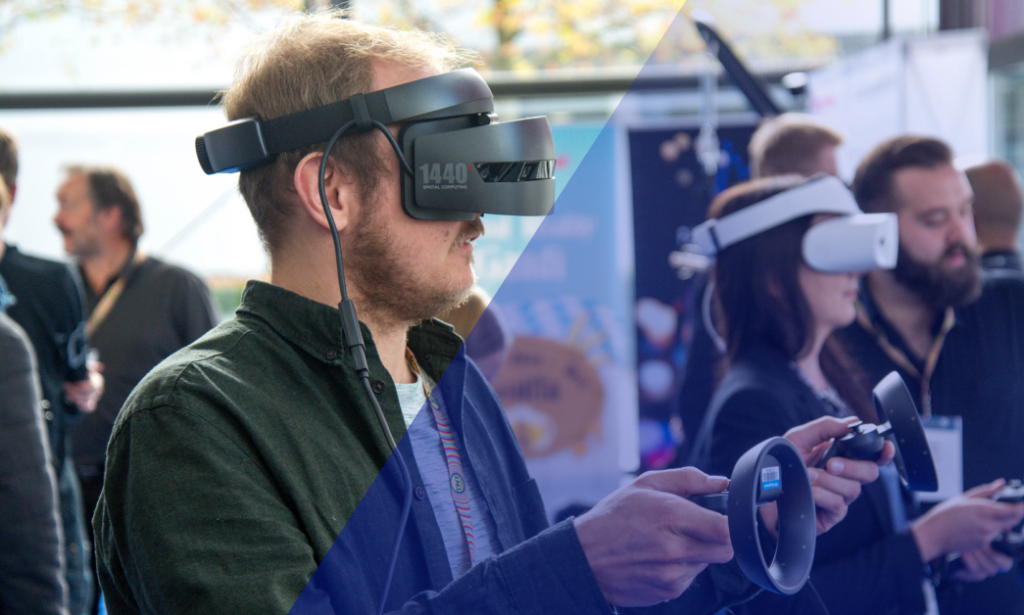 Virtual reality is the interaction in real-time between the virtual world and the real world using device, usually glasses. Most of these devices need an external technology to function, like a pc.
Is a technology that's still in development, even though many companies have their own applications and device, I think this can offer more than what is available in the market today. Is an interesting experiment and understand what virtual reality can offer to us, this technology permits us to travel around the virtual world, that world created by games and series.
For most people, think that virtual reality only used for video games and movies or series but that's not true, it's a great advance in all type of ambit, like medicine, in this ambit exits applications that can permit see an schema of the human body and doing simulations of surgical interventions before doing it, helping to see the possible fails or improvements.
Also exists applications that helps patients to get over their traumas or phobias. As well, in the ambit of the public transport exists applications that can help in maintenance or construction for all types of transport, from airplanes to cars.
At 2Coders we have devices that permit us to explore and develop with this technology in our ambit, software development. Also, permit us to prove the potential of this technology
If you are interesting in develop with this technology don't doubt to contact us.