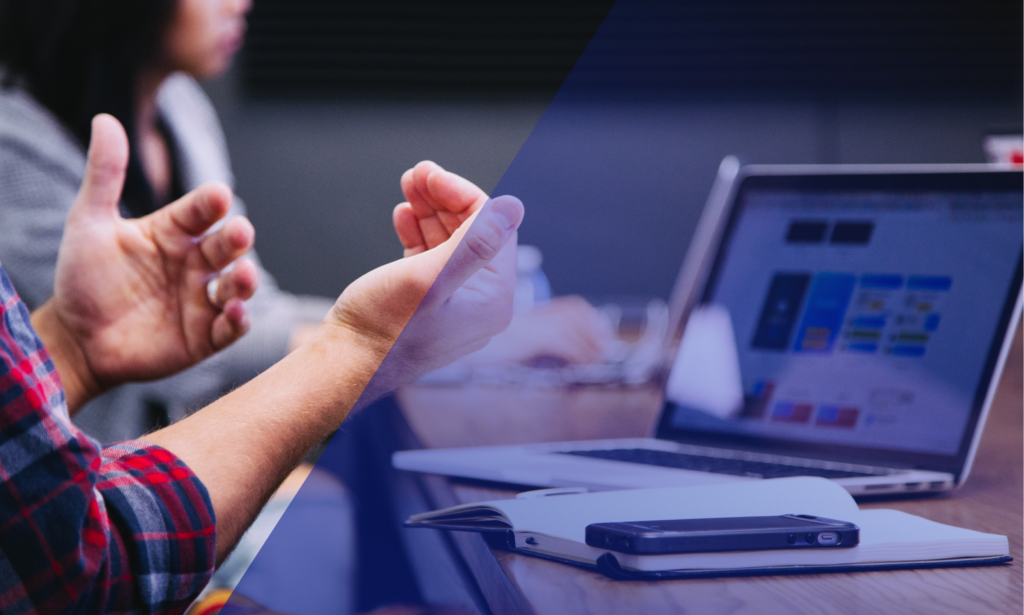 Tech leadership is all about the competence to supervise and guide a team of experts while making tough decisions on your feet related to engineering and software development.
It entails overseeing and leading the process of developing complex technological solutions while at the same time motivating the entire team to perform to the best of their abilities.
The two most important aspects of tech leadership are skills and personality traits.
The former, which includes both technical and management skills, has to do with knowledge and experience in the field, and the latter comes as a result of your life experiences, habits, self-awareness, emotional intelligence, and constantly working on improving oneself.
Bright tech leads learn independently through study and the actual work they do, but they also learn from their fellow team members. With proper support from the company, tech leads should be able to focus on improving their tech skills and inspiring others, instead of being overwhelmed with administrative work.
We asked Ayoze Vera, our head of web development, to share the top 5 things he learned about tech leadership in the past 7 years of working in the tech industry and leading our team of developers at 2Coders. 💙 I would say that the most important skill of being an effective technical lead is ensuring that your team understands what they are doing, and why are they doing it.
This is 50% of the job.
Another important thing is having experience. Not only in the tech realm but also in business and project management. The mix of these 3-types of knowledge combined helps you detect future issues and react to them before they become a problem. It gives you ownership of the project and with it comes the responsibility, but if you ask me, that's kind of amazing.
Another key skill (which I am still working on :D) is communication. For me, this role is not only about leading, but it is also about mentoring, and for being a great mentor to your team, good communication skills are a must. What I have learned after becoming a tech lead is that I have to split my time into three units:
Leading the activities;

Actual development;

Unblocking my team members when they're stuck.
Team developers, especially beginners, require dedicated attention and coaching, and it is your responsibility as a leader to give them the proper guidance and make sure they understand properly both the problem and the solution. Mantaining a balance between the urgent tasks and the important ones is key. When deadlines come closer, the team tends to stress more and just focus on the urgent tickets while missing the important ones. As a lead, I have to detect this and guide the team to maintain a balance between urgent tasks and important ones.
Managing several projects at the same time, sometimes I am more focused on reviewing tickets and pulling requests, and it's easy to lose control… that's why it is of crucial importance to keep a "bird's eye view" on the entire strategy.
To motivate my team to stay on track and be more productive under an earlier deadline I would call for a meeting with all of them, get clear on the objectives and the tactics to execute, and then would split tickets and responsibilities between my fellow colleagues.
Being both, a leader and a developer gives me the chance to better support my team and work alongside them. And since I love programming, it's a pleasure to roll up my sleeves and code with them under pressure. Task estimation is an art in itself, and it's something that can easily vary depending on the requirements and their changes.
One of the best decisions we made at 2Coders was moving from closed budgets to more flexible ones.
Mixing flexible budgets and agile methodologies let us adapt much better to the client's requirements, and also the client is able to check, validate or even use the solution at an earlier stage, letting them check and decide if the solution they asked for is the correct one.
This approach saves a lot of development work, and also a lot of money for our clients. It's a win-win situation! Staying up to date with the latest trends in tech is a must" I am a little bit of a freak when it comes to new trends in the tech environment.
While working, I usually listen to some programing or technological podcasts in the background, or even at home!
I love discovering technology-specific evangelist streams.
In my opinion, it is not necessary to dig deeper into every next tech thing you find out about, but it is quite important to have a broad understanding of the spectrum of different kinds of tech solutions on the market, the best practices in coding and the new ways of implementing them so if you ever need any of them at any time, at least you know they exist.