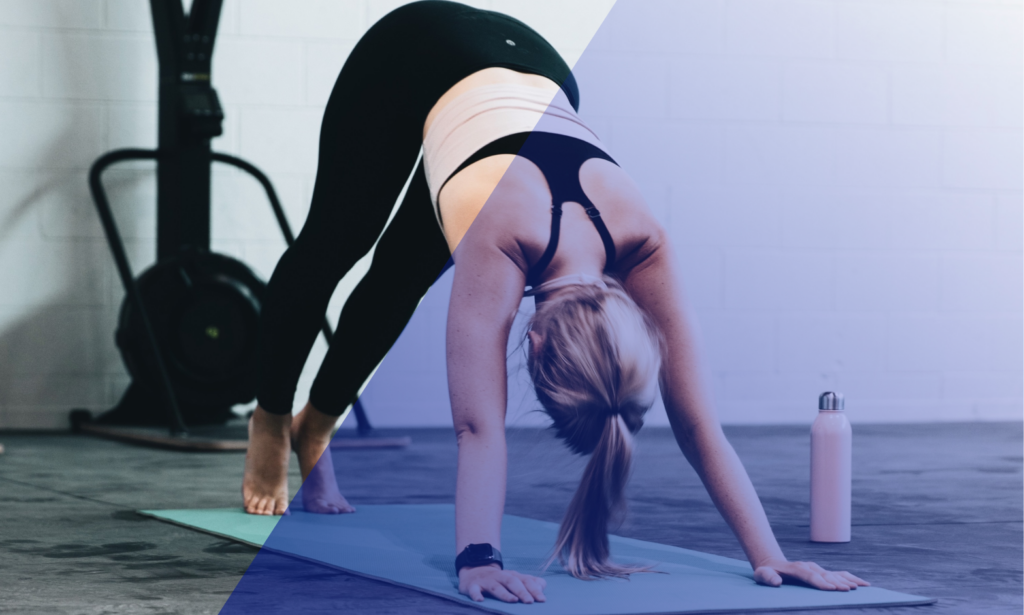 We witnessed advancements in technology in almost every industry after the lockdown. But still, some industries were severely impacted while other industries thrived. The interesting thing is that many of them were able to improve their profits thanks to the OTT platforms and custom apps.
Artificial intelligence and blockchain are revolutionizing the world's OTT platforms. Video-on-demand and replays are available for games that can be streamed live with little delay. Sports is another excellent illustration of how OTT apps affect the media industry.
So we believe it's only fair to say something on the topic. How OTT platforms have helped businesses thrive in these top 5 industries?
#1. Media and Entertainment
The appearance of OTT platforms has disrupted the entertainment sector as it made access to media content more convenient and user-friendly. With social distancing being the new norm, the theatres & cinemas being closed, and concerts forbidden, people confined in their homes were left with very few options for entertainment.
Luckily, the OTT platforms were already here and they played a major role in entertaining people amidst these critical times, taking over all the other channels of entertainment.
Тhe businesses that thrived were those that assessed the situation wisely and took advantage of OTT app platforms to distribute content and reach a wider audience. Movies, podcasts, radio bulletins, talk shows, sports, and even news bulletins can be accessed on an OTT app platform.
Today, consumers prefer access to content that is personalized and flexible. Right when we want it and no matter where we are. Accessible on a laptop, smartphone, tablet, smart TV, and more.
In 2010 Netflix had just started stepping its toes into the international waters, and today Netflix is available for streaming in over 190 countries, its revenue reaching approximately 30 billion U.S. dollars in 2021. In 2010, few OTT platforms entered the Indian scene and showcased content that was already being aired on National televisions. A similar setup can be worked out for news channels and entertainment services to make sure that content, traditionally broadcasted on the TV or the radio, can instead be accessed through an over-the-top application.
a) Television 📺
Consider the news media on television. This content is broadcasted through cables/satellite, which the viewers can access at the scheduled time only. World News, recaps, documentaries, special coverages, discussions on social/political topics, all of it can be watched at a scheduled time on TV. It is the same for live content, such as breaking news, interviews, big announcements, talk shows, etc.
As our appetite for comfort is reaching new heights, the news media has to come up with OTT apps that will enable their audience to watch their TV content, anytime, anywhere. Over-the-Top (OTT) apps for mobile or tablets give you that flexibility. Additionally, internet streaming makes the content available on-demand – you can watch it at any point in time.
An example of News streaming OTT platform is Sky News. It is a British free-to-air television news channel that has developed streaming apps for mobile (Android & iOS), XBOX, Apple TV, ROKU, and the web. ZEE5 is another example, streaming all the Zee Network content, including shows, movies, and even news!
b) Audio Streaming 🎧
Audio is another important OTT industry, with sites like Spotify becoming nearly synonymous with music streaming. Through an internet connection, users can access a vast library of recorded artists and podcasts. Spotify offers a massive music library and creates tailored playlists based on the user's preferences and activities.
Music streaming apps have become a practical monetization model for independent music artists which offers them easy access to connect with their fans and audience using online tools and evaluates their returns on investment.
Due to low costs as compared to releasing songs via other types of mediums the industry has seen a growth of 150% adding up new and independent artists in the past year.
Audio OTT platforms have also brought about a change in our listening habits and how we discover new music to listen to. By offering independent artists a stage, audio OTT platforms have influenced the future of music placing the reigns directly in the hands of creators.
Because they are user-friendly, audio OTTs no longer only represent millennials and Gen Z, as one might expect, but also include an influx of millions of new users of all ages. This enables creators to connect with a diverse audience and promote their content to people of all ages. The sheer variety and convenience of content consumption could be the primary drivers of this boom.
Several key initiatives to entertain users and promote artists can be explained by specifically designed playlists by emerging artists and the promotion of podcasts that are popular across all platforms, even if hosted by a new host. Another significant initiative by audio OTT has been the addition of live streaming to the app, where artists can host virtual performances/live jam sessions and directly engage with their audience, thereby creating and expanding their fan base. Over the last year, the industry has witnessed more than 150 live performances on audio OTT by both national and international artists.
c) Video Streaming 📽️
In the entertainment industry, video-on-demand and live streaming services are gaining traction. OTT platforms such as Hotstar, Amazon Prime, and Netflix saw an 82.63 percent increase in time spent during the COVID-19 lockdown in India. These video streaming platforms have become a popular source of entertainment, as evidenced by the increase in time spent on them.

These popular video streaming platforms can be accessed via mobile apps, TV apps, XBOX, Playstation, Chromecast, Blu-ray players, and other devices.
#2. Sports ⚽🏀
A few years back, the only way people could watch their favorite sports matches was through cable or DTH, on TV. Which is not always practical nor convenient. Imagine missing Ronaldo's epic goal because you had to go to the toilet.
You no longer have to miss anything thanks to the launch of well-known OTT streaming services! You can watch various sports matches from around the world from the comfort of your own home thanks to a variety of streaming platforms! To have access to all of the shows and major sports you want to watch, all you have to do is sign up on those platforms.
Popular OTT platforms include sports streaming as part of their monthly service packages, though the exact channels available vary depending on the vendor.
Live streaming is available for a range of sports on Disney+ Hotstar, including cricket, football, and tennis. This program allows cricket fans to watch live IPL and international cricket matches.
SonyLIV has quickly established itself as one of the greatest and most attractive streaming services available. Here you can watch live television and sports such as racing, wrestling, football, and soccer. You do not need to join up for a SonyLiv membership to watch live sports. You can enjoy your favorite sports for free here, but live games are five minutes delayed.
Stream your live sports events through a custom-made OTT platform for your business
#3. Fitness & Yoga 🧘🤸
At-home workouts became the most popular trend during the COVID-19 quarantine. Physically active people started using instructional videos to stay fit, as well as online classes to connect with their personal trainers. Given the opportunities it provides, many startup companies and larger corporations are investing heavily in it.
Sadie Nardini launched her own online yoga studio called Fit & Fierce Club.

Classpass, for example, is a great example of an OTT health and fitness app that allows users to communicate with their trainers and watch videos on demand.
The regulatory framework for social distancing to combat the pandemic is no longer a barrier for fitness and wellness businesses to jumpstart and take to the air their revenue streams!
Using the internet streaming tech-stack connectivity also brings in improved relationships with your customers. Launching a branded fitness class platform has become the new standard answer for all fitness needs, delivering comfort to every household through these incredible fitness streaming services.
According to a case study, TigerFitness created a fitness streaming OTT platform with free workout content. They saw a 60% return customer rate due to the flexibility and the highly personalized interaction they inserted into their business model.
According to market statistics, 'Live' or Video Streaming has evolved into a full-fledged technological sector since its preliminary start in 2015-16.
#4. Gaming 🎮
[/vc_column_text][vc_column_text]There has been a solid market for rapid access to gaming content for several years now. The emergence of Twitch, Amazon's video game-focused live streaming service, is the best example of this. On any given day, more than 7 million visitors visit the website to connect with their beloved gaming content.
With statistics like these, it's easy to see why an increasing number of businesses are embracing gaming content on their OTT platforms. Platforms such as Hotstar, MX Player, and ZEE5, for example, have made gaming a key focus of their business models. They're doing so because, along with many other forward-thinking businesses, they see games as a way to increase the average time spent on the platform while also boosting user engagement.
Publishers have benefited greatly from the rise of OTT gaming. This is due to the fact that putting your games on OTT platforms provides several key advantages that can help your games perform better than they ever would somewhere else.
One reason seems to be that OTT platforms are currently thirsty for great gaming content, trusting that it will help them stand out from their competitors. This means that there are numerous opportunities to sell your game at a high price or to strike a great deal with a platform that will collaborate with you to realize your game's peak performance.
Furthermore, gaming content on OTT apps has the potential to provide publishers with a significantly higher ROI than other options. Subscribers of VTV Studio's gaming channels, for example, spend an average of 55 minutes per session playing a game. In comparison, the average time spent on mobile games per session is only 4-5 minutes.
#5. Education 🤓📚
Education is one of the industries that has benefited the most from OTT apps. While online courses and teaching marketplaces have long existed, schools, colleges, and universities have begun to embrace OTT platforms for real-time online classes, eLearning, employing the Video-on-Demand concept properly.
In response to the COVID-19 epidemic, UNESCO advised distant learning programs to deal with the pandemic's far-reaching effects on education.
And according to Dr. Bernard Luskin (Stansbury, 2016), "Over-The-Top technologies are transforming the nature of how we receive content."
As of 2020, millions of students have been impacted by school closures as a result of the pandemic. According to UNICEF, 186 nations have implemented countrywide closures, and eight have used local closures, affecting 98.5 percent of the world's student population.
Schools, colleges, universities, and other educational institutions are implementing eLearning systems to ensure that schools systems are not disrupted by the pandemic, leaving the students with a gap in their knowledge.
OTT provides an interactive e-learning platform that also serves as a central repository where students and teachers may connect in real-time with all of the tools available to ensure resource optimization. Immersive video lectures, interactive quizzes, real-time knowledge sharing, and other virtual technologies are examples of these tools. These resources are critical for creating a healthy learning environment. Furthermore, pupils will have access to a balanced mix of educational content, regardless of where they are.
Do you think an OTT application can assist your company in the same way that they have for the businesses in these top 5 industries listed above? Contact us for a consultation on OTT and how we can help your organization solve technological challenges with digital transformation.