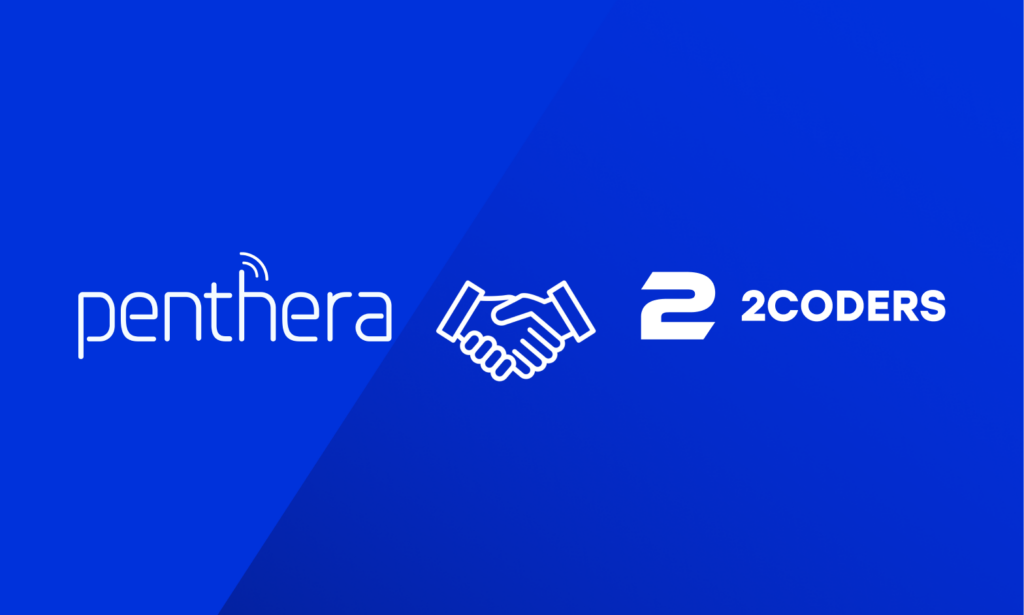 At 2Coders Studio, we're always striving to deliver the best possible video streaming experience for our customers. That's why we're very proud of our recent partnership with Penthera, a company that offers a powerful suite of download solutions for mobile devices.
By integrating Penthera's technology, we are now able to offer a convenient way to download and watch video content offline.
Conquering Obstacles: Our Journey to a Functional Download Service Solution for OTT Platform
One of the biggest challenges for video streaming on mobile devices is the use of mobile data. Many users find it frustrating to constantly use up their data plan while streaming videos on the go.
At the same time, there's a growing need for reliable ways to download video content for offline viewing, especially in areas with poor internet connectivity.
According to our research, in many developing countries, internet penetration is still very low, with only 22% of the population having access to the Internet in Africa and 12% in South Asia. Moreover, in many areas where internet connectivity is available, it may be too slow or unreliable to stream videos smoothly.
This is why, offline video viewing is becoming increasingly important in areas with poor internet connectivity. With billions of people worldwide still lacking internet access, the demand for offline video viewing is likely to continue to grow.
Our partnership with Penthera provides a powerful solution to these challenges. By integrating Penthera's Download SDK into our front-end, multi-device OTT app, we offer our viewers a way to download video content and watch it offline, without worrying about data usage or internet connectivity. Penthera's SDK works seamlessly for mobile (iOS and Android), making it a versatile solution for our customers.
The Integration Process
Integrating Penthera's technology into the OTT projects was a smooth and straightforward process. Our team worked closely with Penthera's technical experts to implement the Download SDK into the platform, ensuring it was compatible with the existing solution and user interface. The Penthera platform integration process went smoothly on Android. With the help of their well-written documentation and the team itself, the main SDK implementation was a breeze.
The whole process took only a week to get it properly working and tested by our QA team. After conducting tests, the team behind Penthera has received feedback. They developed a constantly updated Demo application that serves as a how-to guide for the most challenging parts we've encountered. While developing, all additional information from the debug set of libraries helped us achieve our desired goals.
Components of Penthera's Download Solution
Since the SDK supports a wide variety of Mobile OS versions, we were able to have 94% device coverage and meet Google Play's recommended API level requirements.
The release notes that were included with each new release of Penthera SDK were used to keep our code aligned and updated with the SDK.
Penthera's Download solution consists of Penthera Cloud (a server backplane) and Penthera Virtuoso SDK (which manages all communication to the cloud server).
The main advantage that we had is the versatility while picking the media player of our choice, Penthera supports them all via wrappers for AVPlayer on iOS, ExoPlayer on Android, and others. As with any other SDK, this one also supports User Authorization and analytics which we also implemented. To comply with the various privacy regulation, it only creates a User ID that is tied to a device which allows us to track useful events to further improve our application and media streaming experience.
Why is this integration the solution?
There are many benefits to using an OTT platform with Penthera's technology. For one, it allows the customers to watch their favorite videos offline, which is great for long flights, commutes, or trips to areas with limited internet connectivity. It also helps customers save their mobile data usage, as they can download videos on Wi-Fi and watch them later without using up their data plan. Additionally, Penthera's technology ensures a smooth and reliable downloading experience, so the customers can enjoy their videos without interruption or buffering.
Future Plans for user success
Our partnership with Penthera is just the beginning. We are excited to explore new ways to use Penthera's technology to enhance OTT platforms and provide even more value to our customers. We are committed to staying on the cutting edge of video streaming technology, and our partnership with Penthera is a key part of that strategy.