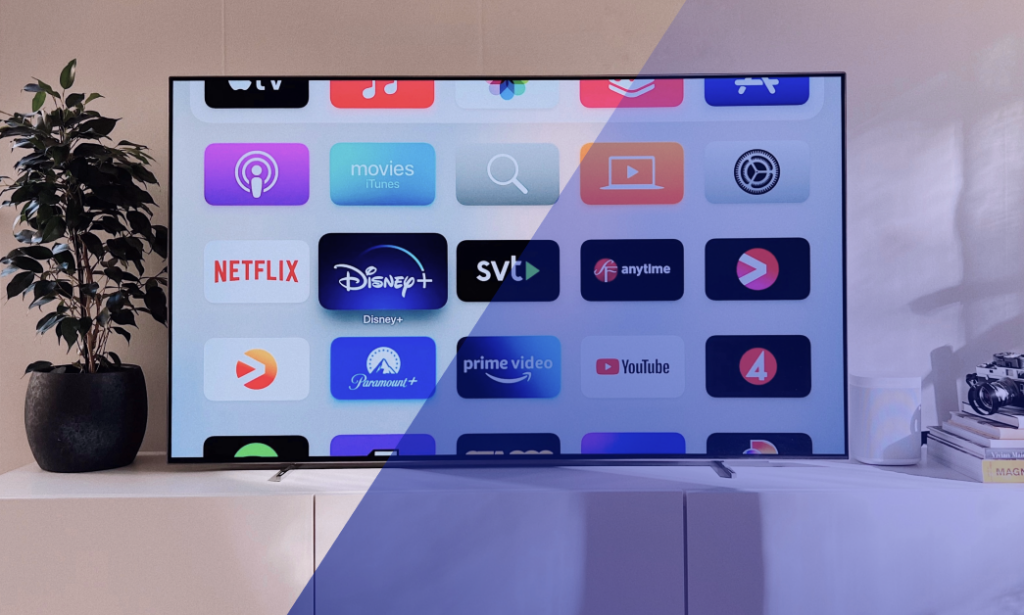 An important growth is expected in the OTT platform market, as well as an increase in the use of technological services on the internet and the adoption of cloud media processing
The rapid increase in the use of smartphones and wearable devices, the low prices or even free access to OTT (over the top) platforms with a growing trend towards original content and live video streaming… have driven the growth in the OTT platform market and the experimentation with new models for the monetization of their content.
What are the reasons behind this forecast?
The market is expected to grow to USD 128 billion in 2026. Other factors that are estimated to drive market growth are the growing Internet use; the availability of high-speed internet services; free trials of OTT services; the increase in the adoption of Cloud Media Processing; consolidation and strategic partnerships between competitors; the high tendency to use social media and the possibility to update OTT services without the need to invest in infrastructure development.
What are OTT platforms?
Some of the best known over the top market leaders are Apple TV +, Netflix, HBO, Amazon Prime, Youtube, Twitch, Disney Plus, Spotify, Xbox Game Pass, Play Station Plus, etc.
OTT stands for Over the top and it is a "free" emission service, meaning they are platforms that broadcast content over the internet without the need to resort to traditional broadcasting operators. To connect to these OTT services we simply need a device (or compatible application) and an Internet connection.
Content that is usually shared by these types of platforms
> Voice over IP
> Text and images
> Audio and video
Compatible Devices
> Smart TV
> Computers and tablets
> Smartphones and peripherals
> Consoles
Business models
> Subscription
> Rent
> Advertising
> In-app purchase / content
> Software Licensing
> Unit Price
> Hardware
Specialists in OTT services
At 2Coders we are specialists in providing custom software services based on the digital transformation of your business. We have experience in development and cloud processes focused on the design and creation of international OTT platforms.