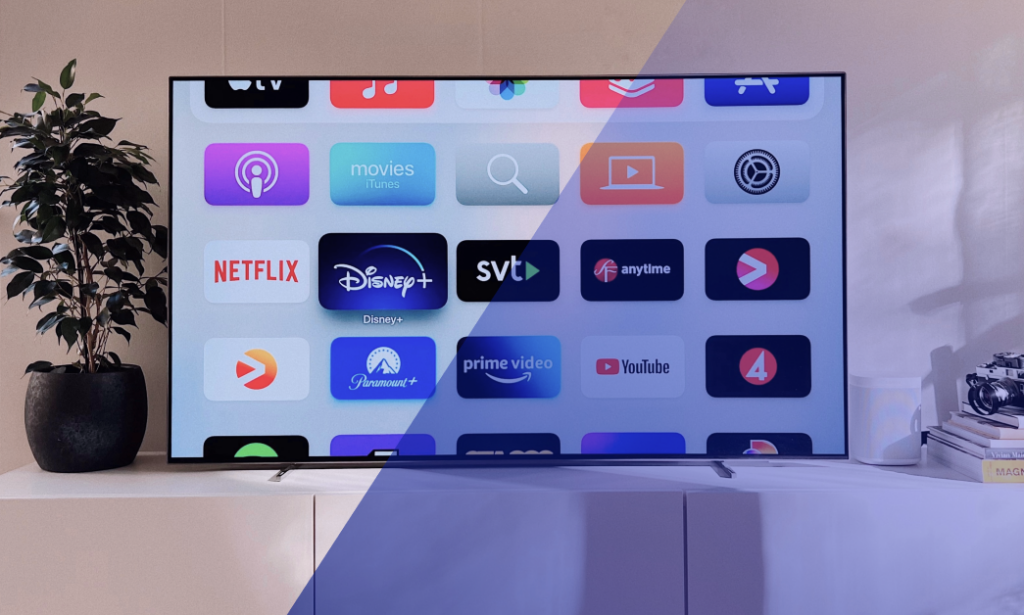 Still don't know how Apple TV works? Get to know its latest news
What is Apple TV and what is it for?
What is Apple TV? In 2006 Apple introduced, an external digital receiver that connects to the television through an HDMI cable. It is a device with its own software called tvOS and designed by Apple. Once installed, it allows us to navigate through the screen thanks to the remote control that the device incorporates.
Both tvOS, as well as Apple TV, usually receive annual updates like other Apple devices. Currently we find Apple TV models with 4K resolution.
Differences between product, application and service
Apple TV (product): Physical device, serves as a media player if connected to a monitor or television.
Apple TV (application): APP available on iOS, iPadOS, macOS and tvOS itself. Here we can find series, films and documentaries of Apple's own services. Content can be accessed by subscription, rental or purchase, as well as syncing content from Disney +, HBO and other platforms.
Apple TV + (service): Apple's streaming platform, similar to others such as Netflix. It has one hundred percent exclusive content and is integrated into the Apple TV application.
What content does it include?
Navigating through its interface we find pre-installed native applications, which allow us to enjoy content in different formats, such as Apple Podcast.
Listen to your favorite songs from Apple Music, watch series and movies from Apple TV+ and even play your Apple Arcade video games. To play with Apple Arcade, you can connect PS4 and Xbox One controllers to Apple TV and improve the gaming experience, you can also connect other controllers sold by Apple or use the control that comes with the device.
There is an exclusive tvOS App Store where you can download and install third-party applications. The most popular ones are YouTube, Netflix, HBO, Amazon Prime, Twitch and many others related to content or video game streaming. In addition, you can follow events through this device with the exclusive APP it includes.
Does it have other functionalities?
One that stands out is the possibility of seeing the screen of your Mac, iPhone or iPad on television thanks to AirPlay, the system used by Apple to connect its devices with each other. This is useful in many cases, such as being able to have a second screen while working with the Mac or seeing the photos taken with your iPhone on the big screen.
Apple TV stands out for its dimensions that make it portable. It only requires a WiFi connection to enjoy it. And like in other Apple devices, Siri is also present allowing navigation or searches to be easier.
Latest news
The latest beta of tvOS reveals that there will be an increase of its images to 120Hz for the next Apple TV. An improvement that favors video games.
The most powerful Apple TV sold is the 4K model, with an A10X chip and an HDMI 2.0 connection capable of displaying images at resolutions of 40 and 60Hz maximum. Therefore, tvOS 14.5 will need a new Apple TV model if it wants to double that increase rate and match what the iPad screens are already capable of displaying with ProMotion.
How can we help you?
If you want to build your own content distribution platform and need support to make it visible with Apple TV, contact us.
We will advise and help you in the development of each stage. From storage and administration services, to content distribution through smartphones, tablets or smart TVs.