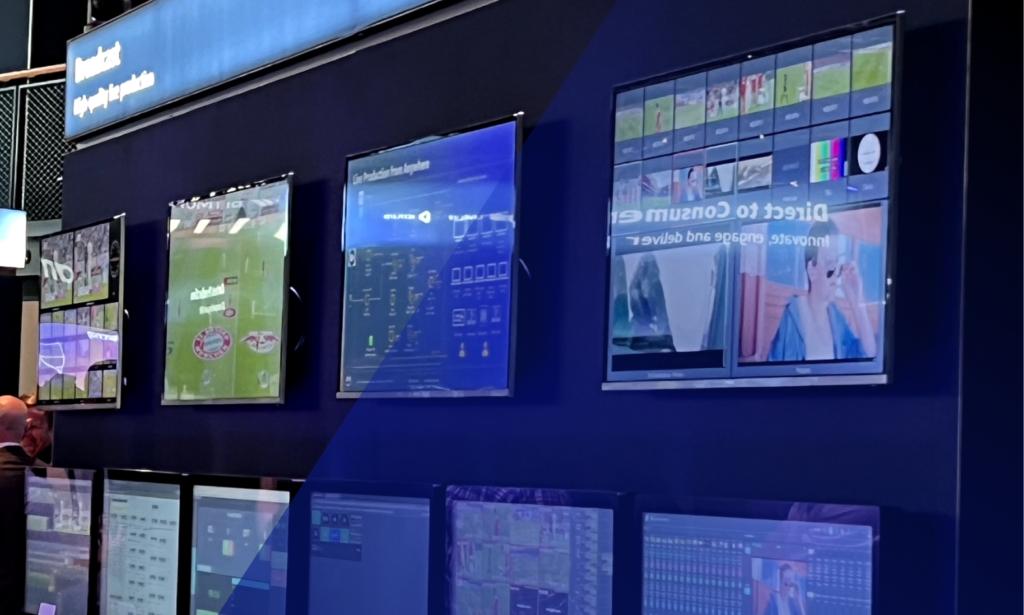 We're thrilled that the IBC exhibition finally will be back in its in-person format after two (long!) years. It will take place from September 9 through September 12 at RAI Amsterdam, and as they say – it will be enjoyed like never before by the enthusiastic participants![/vc_column_text][divider line_type="No Line" custom_height="30″][vc_column_text]IBC is one of the world's most inspiring content and technology events where industry leaders in entertainment, broadcast, and technology gather from all over the world and meet in Amsterdam (RAI) to:
Explore the exciting world of content;
Discover the latest products and innovations,
Hear leading organizations address the challenges and opportunities ahead,
Engage with each other and unlock business opportunities!
IBC's vision is to empower content everywhere—by the industry, for the industry. And we're delighted to be a part of this community, where the most influential minds in entertainment and technology come together to envision the future. 💙
Excited to meet you there! #IBC2022
Now let us tell you a little bit about us…
At 2Coders we can proudly call ourselves specialists in the creation of customized multiplatform solutions, especially white-label ones, thanks to our wide expertise and experience in developing frontend OTT platforms for our industry-leading clients.
We have a distinctive frontend view of the entire development process which makes it possible for us to create innovative solutions with the end user in mind, and bring our customer's unique idea to life.
Here is our range of services in custom software development:
OTT/Connected TV Apps – we develop bespoke & customizable OTT platforms and apps for all kinds of devices from concept to delivery, as well as specific requirements such as third-party integrations, customizations, plugin and SDK development, and more.

Native mobile Apps – we specialize in native app development to provide optimal performance and user experience.


UX/UI Design – as video streaming specialists, we can advise you on best practices for both aesthetics and usability in these types of platforms.


A dedicated team of developers – our developers will seamlessly integrate with your team while keeping our leadership and supervision to set them up for success in every project!

Think your business might benefit from a custom-built OTT app?
Our OTT apps allow you to stream or broadcast your content on different devices and reach your customers where they prefer to consume it:
Mobile (iOS and Android);

Computers and Tablets;

Consoles; and

Smart TVs using devices like a Roku Box, AppleTV, Android TV & Amazon Fire TV.
Don't miss out on an opportunity to ask us anything on our favorite topics!
Let's discuss new business ideas – we are happy to answer all your questions!
Come meet us at IBC for a consultation on OTT and how we can help your organization solve technological challenges with digital transformation.


Book a meeting with us, and see you there! ✌️