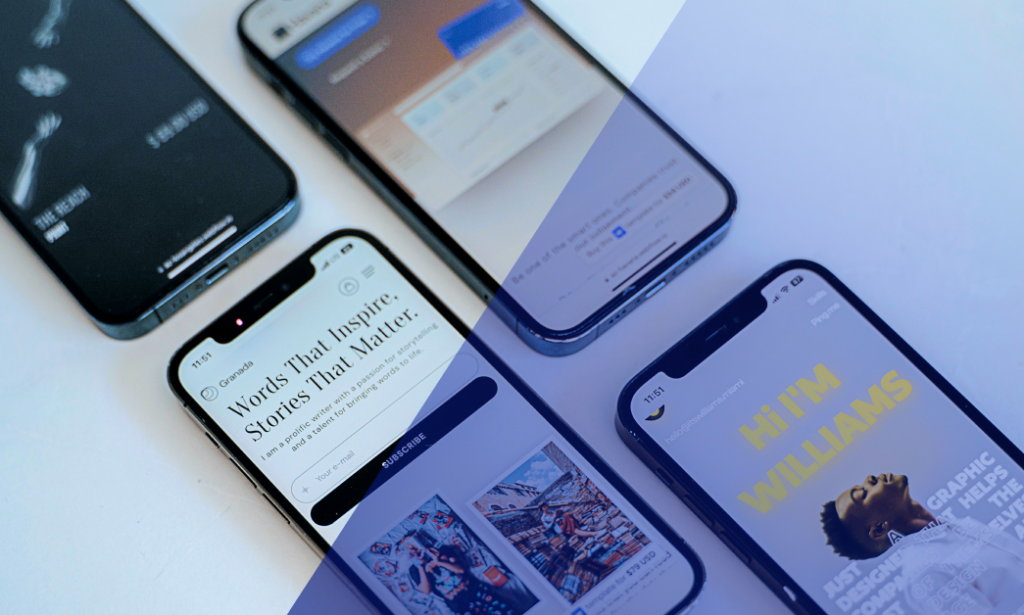 Differences between a responsive web, hybrid apps and native apps
Responsive development vs apps, the main difference between a responsive web, hybrid apps and native apps is found in the use that we will give to our project. A corporate website, online store or television platform are not the same. Therefore, before starting any new project we must select the appropriate technology according to our purpose. This will help us define if we should create an application or a responsive website.
For example, if we are a company that wants to have an online presence where we can offer our services, we only need a responsive corporate website whose design adapts to mobile. On the other hand, if we have a very complex e-commerce with a wide array of products, it is recommended to have a website and an app that facilitates the purchase and improves user/client experience.

Responsive web
Even if the design prioritizes mobile first, they are developed with web programming technologies. This allows responsive webs to be used on any device regardless of the operating system.
However, there are also some drawbacks. They do not offer the level of user experience that a native app allows. Additionally, browsers are limited in terms of access to device resources and APIs to avoid security gaps and functionalities that could be considered intrusive. This results in not the most optimal performance on mobile devices.
Hybrid APPs
It is the result of the combination of a responsive web and a native app, with the best of each of them. As in the responsive web, hybrid apps use web programming languages, so they are developed only once. The difference is that they adapt to each operating system, an advantage inherited from native apps.
Although this causes its development costs to increase, they are far from exceeding those of a native app. Its clearest disadvantage is its performance, which is inferior to native apps as it needs to communicate with the server to render each page.
Native APPs
Native apps are those that are developed specifically for the operating system. This means that the application is developed in two programming languages. For mobiles, tablets or OTTs that use Android and for the ones that use Apple's iOS system.
Among its advantages we find the possibility of making the most of the device's resources, since they allow a specific development based on the characteristics of the operating system. In this way, we obtain better interfaces and offer a better user experience.
They require an exclusive development for each system, this takes more time and increases their costs. However, if what we are looking for is to obtain an application created with the best technology and quality, without a doubt native apps are the best of the three options.
Do you want to create an APP?
At 2Coders we are committed to a high quality service, so if we talk about responsive development vs applications, we are committed to always develop native Apps, since they allow us to get the most out of the different devices, both in terms of its technical characteristics and its visual possibilities.
It is important to us that your project is carried out in the best possible way. Tell us more about it and we will advise you before you hire our services.