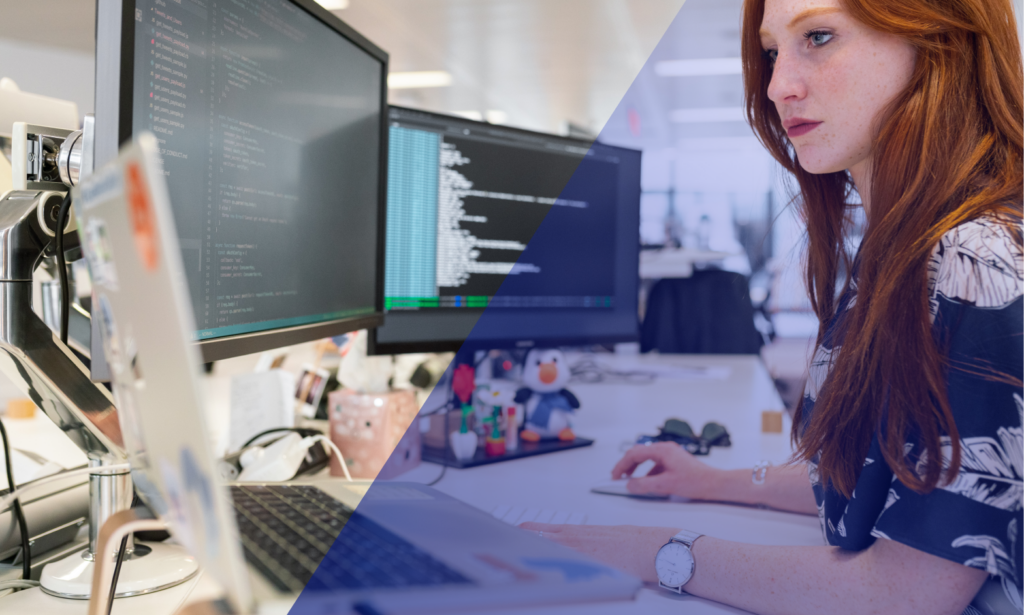 We are excited to share with you that our first course on Developing native apps with Swift for iPhones and iPads devices is launched successfully! 🎉
This program was born with the aim of offering students the knowledge, skills, and abilities necessary for their immersion, as mobile application development professionals, in a labor market marked by the digital transformation of society.
Students of this project are people who, having basic knowledge of a programming language, want to dive deeper into the development of iOS applications and upgrade their skills.
By learning through practice, side by side with David Santana (one of the co-founders at 2Coders) together with Antonio Fernandez Vega and Julio Cesar Fernández, our students will acquire practical knowledge and experience to excel in their career. 🤓
Our mission is to satisfy the curiosity of our people in this field and nurture their passion for app development, as we enable more residents of Gran Canaria to get a job within the mobile application market.
And for those that are already working in this sector, this is a great opportunity to develop extra skills! Including the non-technical, but necessary to work on a successful project and to understand the context of any mobile application, such as the operation of the application store, Apple guides, etc.
The syllabus is governed by specific objectives so that by the end of it students can become Swift developers capable of creating applications for iOS devices.
So far 16 students enrolled in our academy and are currently training on floor 1 in the Science and Technology Park of the ULPGC.
This project is a collaboration with SPEGC
SPEGC is a commercial entity wholly owned by the Council – Cabildo de Gran Canaria, and currently attached to the Ministry of Economic Development, Energy Sovereignty, Climate, and Knowledge.
Its fundamental purpose is to provide support and investment for the creation and development of companies, behind a greater mission to promote economic and business activities that contribute to the development and expansion of Gran Canaria.
You can find more information about this project here Desarrollo de apps nativas con Swift para dispositivos iPhones y iPads.